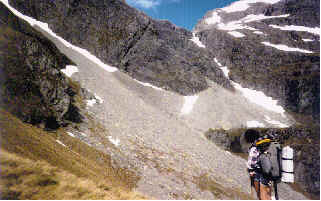 Moss pass
This Alpine pass links the upper Sabine valley with d'Urville valley.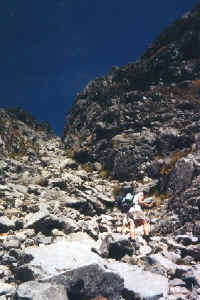 The last meters of the ascent go up a narrow gully. Early in summer, snow covers the loose rubble, making it easier to climb.
The long track down, sidles many tarns before reaching the bush line until the river bed.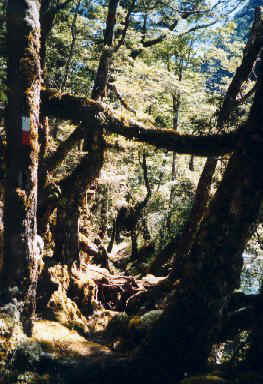 D'Urville river track
The track then follows d'Urville river down to lake Rotoroa. A choice of tracks leads back to St Arnaud.